DESCRIPTION
MUZLIN EMBROIDERED COLLECTION
BY SANA SAFINAZ
Finally The Wait Is Over, Here Comes The Most Demanding Catalogue Of Slub by Mega Sections.
A digitally printed onyx, pearl, hippie and flamingo slub shirt. Animated with trees of life motifs fused with modern monochromatic geometric patterns. The shirt is intricately embroidered in porcelain and pearl on an onyx base, stemming with enchanted trees of life motifs. Paired with a silver chiffon dupatta in hippie, flamingo, porcelain and onyx, inspired by South Asian bootis.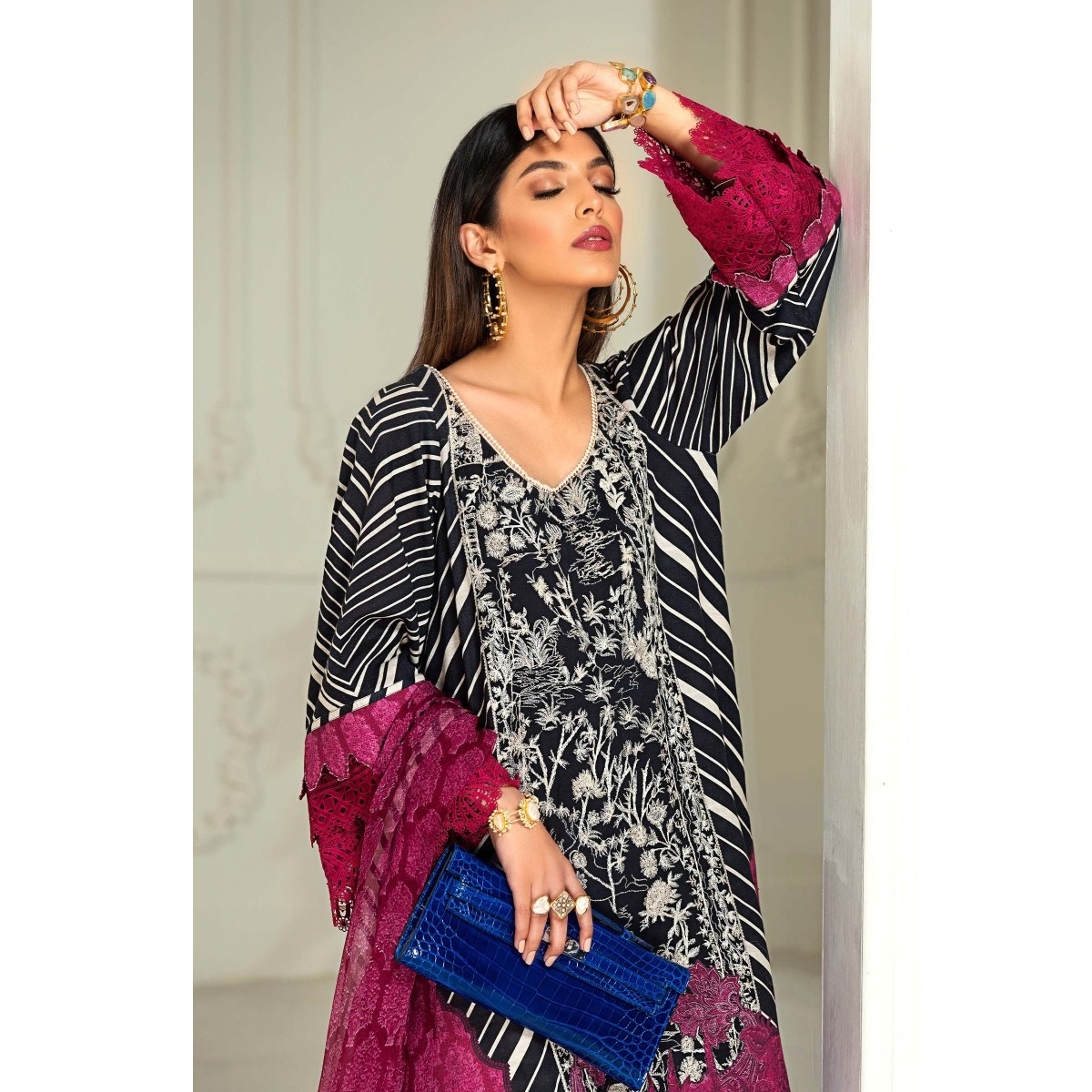 Un-Stitched 2pc.
100% Original.
Pure Slub Material
Perfect for Semi-Winters & Semi Summers
High Quality Fabric.
Extra Finishing Attachments like Tassels , Ribbons etc are not included in Unstitched Dresses , They are only for Model Shoot Purpose.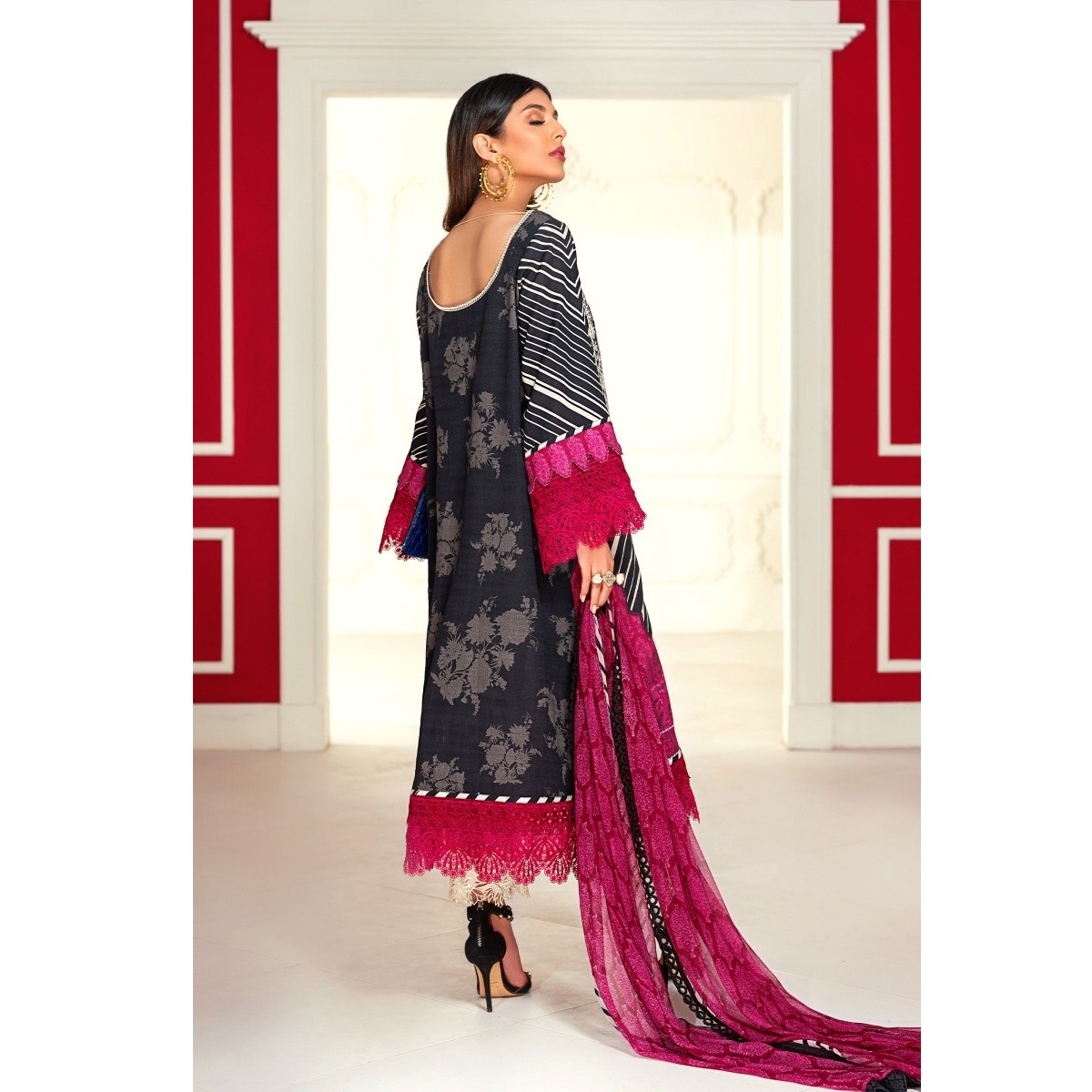 Disclaimer: " The actual product & colors may vary from the images shown depending on the device you are using to view the product. Any additional fabric, patches, or embellishments included with the product are mentioned in the product description.
Kindly also follow the washing instruction written on the care label. Please only "DRY CLEAN" the article."
MFC
WHAT'S IN THE BOX:
1 x SANA SAFINAZ Un-Stitched 2pc Embroidered Suit – Original